Rally Field
Wookey Farm has a dedicated field for motorhome and caravan rallies.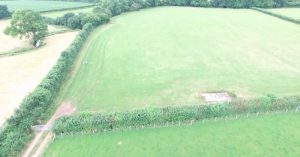 Situated close to our eco campsite, the "Rally Field" is a riverside facility for caravan clubs and other organised groups.
This dedicated area is equipped with compost toilets, water and washing up facilities. Rally users can enjoy the facilities of the main campsite.
Rally organisers are advised to check availability early, as demand, especially around popular dates can be high. Contact us for further information about rallies.
Rally Field features
approximately 7 acres of level well drained ground
space for 30+ touring outfits
level entrance drive way
fresh water and double washing up facilities
chemical toilet disposal points on campsite 1
grass mown and tidy
quiet country location bordering River Axe, with peaceful open views looking up to Mendip hills
a number of possible day excursions locally including Wookey Hole, Glastonbury, Cheddar, Bath and Bristol.